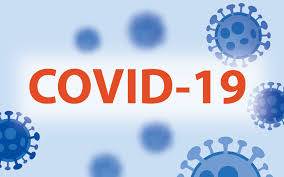 21.09.2020
Afgreiðsla Byggingafélagsins lokar vegna veirufaraldurs – Covid 19 (English below)

Hefðbundin afgreiðsla BN verður lokuð frá og með 21.september 2020 um ótilgreindan tíma. Þær þjónustuleiðir sem við bendum á eru:

Sími - er opinn frá kl. 10:00 til 14:00, sími 570 6600.
Netfangið – bn@bn.is Öllum fyrirspurnum og erindum er svarað svo fljótt sem auðið er.
Til að skila gögnum – Senda skal gögn rafrænt á bn@bn.is Ef gögn eru ekki send rafrænt má skilja þau eftir í póstkassa á 1.hæð.
Undirritun samninga – allir samningar skulu undirritaðir rafrænt á meðan á lokun stendur. Nauðsynlegt er að vera með rafræn skilríki í síma.
Verkbeiðnir – Reynt verður að sinna nauðsynlegum og áríðandi verkbeiðnum eins og hægt er. Leigutakar þurfa að yfirgefa íbúðir á meðan á lagfæringu stendur.
Úttektir og afhendingar íbúða – Úttektir verða framkvæmdar af starfsmönnum BN án þess að íbúar séu viðstaddir. Séu athugasemdir af hálfu Byggingarfélagsins verður hringt í leigutaka á meðan á úttektinni stendur. Afhendingar fara þannig fram að íbúðir verða opnaðar fyrir leigutökum á tilteknum tíma á afhendingardegi eftir nánara samkomulagi við leigjendur. Lyklar verða þá í íbúðinni.
Uppsagnir samninga – Hefðbundinn þriggja mánaða uppsagnarfrestur gildir á meðan þetta ástand varir. Ekki verður unnt að stytta uppsagnarfrest á þessu tímabili.


Reception closed cause of virus – Covid 19

Reception of BN will be closed as of September 21. If you need to contact us please use the following options:

Telephone - open from 10am to 2pm, 570-6600
E-mail – bn@bn.is all inquries will be answered as soon as possible
Leaving docs and data – please send by e-mail or drop it in the mail-box on ground floor.
Signing contracts – All contracts will be digital signed during this crises. You must have digital ID in your mobile.
Maintenance request – We will try to fullfill all necassary request. Important that all residents will leave the apartment during repair.
Return and delivery of apartments – BN employees will look over apartments without residents being present. If we have any comment our employees will call during the inspection. Deliveries will take place by opening apartments on specific time by further agreement with the tenants. The keys will be left in the apartment.
Contracts termination – During the crises all termination notice will be three months as in contract terms.
Go back